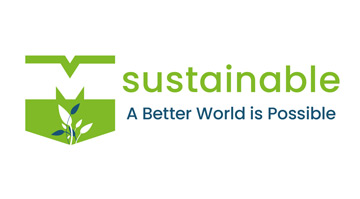 The satellite brand EMM Sustainable holds the eco-sustainable sector of the EMM company, with the ByPell and ByCore brands.
BYPELL
Recycled leather that respects the environment.
The ByPell brand belongs to the satellite brand EMM Sustainable (which houses the eco-sustainable sector of the EMM company), an article that aims at reducing the consumption of resources and at low maintenance of company waste: in fact, it uses the waste coming from leather processing industry. Hence the GRS (Global Recycle Standard) certification, which recognizes the importance of recycling for the growth of a sustainable production and consumption model, in order to favor the reduction of the consumption of resources (virgin raw materials, water and energy) and increase the quality of recycled products (Source: icea.bio). A special LCA study was carried out on the ByPell article which certified the effective reduction of CO2 emissions into the environment unlike traditional leather. The ByPell leather production cycle releases less than 5 kg per square meter.
To find out more, visit www.bypell.it
BYCORE
An innovative Bio product from the olive pit for the world of footwear, leather goods and clothing.

At the latest edition of Première Vision, the Company with the Main Brand EMM Susteinable successfully presented a new product: ByCore, a leather derived from the pit of the olives, which through a complex processing system is pulverized obtaining the pomace, the optimal residue for the creation of a leather of vegetable origin.
ByCore combines the innovative Bio PU coating with recycled fabrics as a base, obtaining a totally vegan material. A great innovative step that the company takes in line with current times.

To find out more, visit www.bycore.it